Content is created in a language and often translated into other languages for the
purpose of communication, commerce, or community. That's the raison d'être of the language services and technology sector that, in 2022, turned over US$52 billion and that CSA Research projects to reach US$65 billion by 2026.
In this article, senior analysts at CSA Research share four trends to follow in 2023.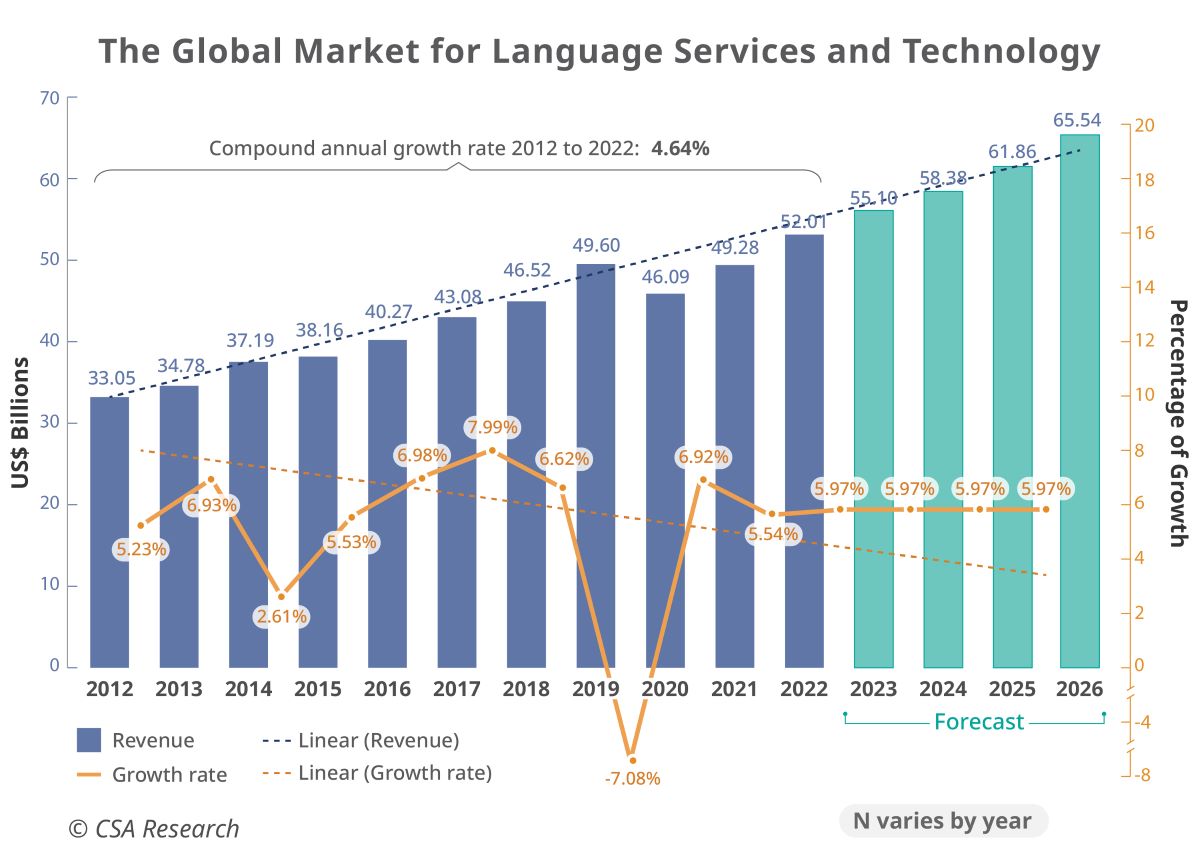 Figure 1: The global market for language services and technology
Trend #1:
The challenging language economy
Language service and tech sectors have long grown faster than global, regional, and national GDPs. That record led to the common idea that language is impervious to economic turmoil, a notion disproven by the 7% drop in growth during 2020's shutdowns. While growth has rebounded, industry suppliers and buyers struggle with economic conditions that result in reactive rather than thoughtful behaviors. Despite the challenges, language service opportunities circle the planet.
Figure 2: Market opportunities that require languages other than English
VUCA prevails
Volatility, uncertainty, complexity, and ambiguity factor into the forecasts of many economists along with a recession in the first half of 2023. High inflation pushes businesses to reduce costs while rising interest rates strengthen the U.S. dollar, depressing earnings and making it harder for foreign borrowers with dollar-denominated debt to repay loans. The UK is in financial turmoil after a short-lived prime minister's ill-advised mini-budget. Even China experienced pushback on its COVID policies affecting its population (and iPhone buyers) worldwide.
Investment money is tightening
All but a few handfuls of the tens of thousands of companies in our database are privately held, most run by owner-operators funded by revenue and sometimes by debt. Private equity investors and venture capitalists invested record sums in the sector but are becoming more selective as they read the market and adjust asset valuations. That said, some of that capital will find its way to language-related ISVs with breakthrough Artificial Intelligence (AI) or Natural Language Processing (NLP) software such as Deepgram with its deep-learning model for understanding human speech.
Demand for new language services is increasing
Multimedia content, especially video, is expanding dramatically, whether recorded or livestreamed, planned or ad hoc. Voice recognition and synthetic voice solutions from outside the localization industry, aided by AI and machine learning, are improving rapidly and being embraced by buyers and some of their services and tech vendors alike.
The labor market remains unsettled
In 2022, the dialogue was about the Great Resignation, unionization, and worker resistance to returning to pre-pandemic practices and offices. Companies struggled to hire staff, but the recent high-tech layoffs and inflation tamped down worker solidarity. That said, many companies recognize the value of their staff's expertise and are continuing their reskilling efforts.
Trend #2:
Strategic LangOps
In a 2004 report, CSA Research wrote that, "… to compete effectively, profitably, and legally across the planet, companies will have to improve how they move data and content between business units, applications, and countries." That requires a knotty web of IT, linguistic, legal, and cultural transformations to meet mandates such as synchronizing brand messaging across countries and complying with local language access laws. When this localization fails, organizations face financial losses, customer dissatisfaction, and reduced productivity. The solution would be a more strategic but still aspirational organization-wide model that we have long called "enterprise language management" – which we now refer to as LangOps.
Figure 3: LangOps aligns language with global strategic initiatives
LangOps unifies language and global business initiatives
For companies with an understanding of the business-critical importance of multilingual content, LangOps will support a relevant experience that is correct, current, and consistent across all markets, audiences, and channels. Taking a cue from DevOps's merger of software development and IT operations, it will elevate global content to a strategic level – from creation through transformation. This will raise the visibility of localization and the people, processes, linguistic assets, and technologies working on it. As an enterprise resource, it mandates reliability, availability, scalability, and security across the content life cycle.
Localization teams are moving beyond their language silo
Working for companies with a LangOps vision and organizational structure, they will find themselves pulled into a broad range of enterprise applications that deliver trusted content in the appropriate language and media on demand, wherever it's needed. They work with cross-functional and multidisciplinary teams to process the huge volumes of textual and audio content flowing through their organizations for training AI applications, developing language models, categorizing and summarizing data, and adding intelligence to content repositories and dataflows.
Larger and specialized LSPs are repositioning for a more strategic role
Companies with this strategic content mindset will ask their language service providers to take on the more business-criticalngOps functions that we associate with global content service providers. This new role still requires investment in training staff to support functions beyond translation, specialized technology and certifications, and professional managers to oversee these new offerings.
Trend #3:
Responsive global content
Web designers use "responsive content" to describe content that adapts to the individual needs of the site visitor. We extended that concept to include location, language, and the assets used to deliver a relevant experience. Browser settings flag language preference and location. Responsive content reacts to those and other cues about users – they might not ask for their language, but their location could signal nuance from profile attributes such as gender and age. Regardless of the language choice, websites must comply with the regulations and expectations of target markets.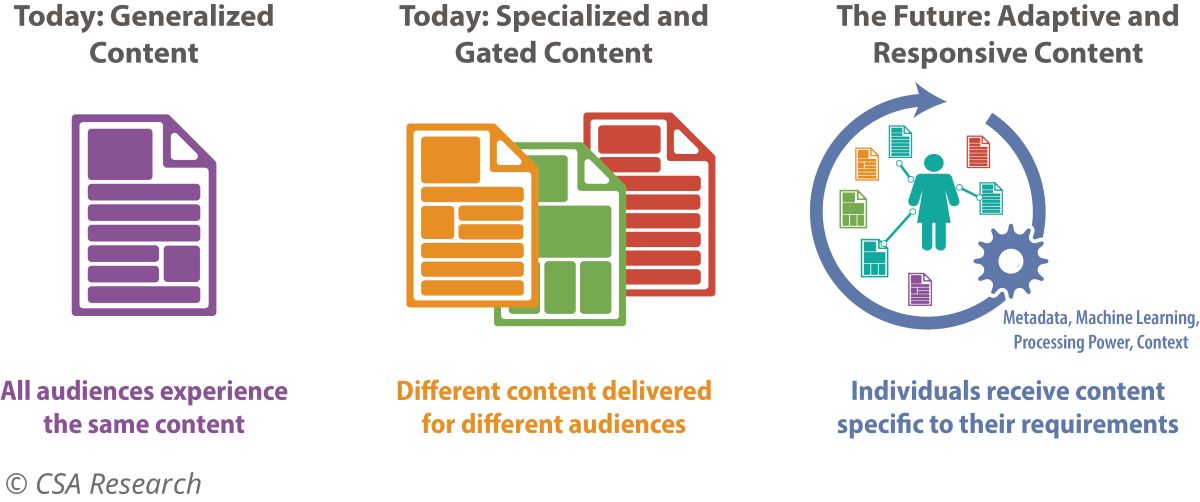 Figure 4: Responsive adaptation serves relevant content
Responsiveness breeds research and smarter software
To be successful locally and legally, systems must adjust content in real time. Over time, that requirement means hyperlocalizing B2C content for each locale's dialects, terms, and cultural touchstones. B2B sites need a similar level of smart software to make the necessary switches for national business, industry, and specialized jargon. Such locale-tweaking will accelerate with the splintering of the internet caused by political polarization.
Spotty acceptance of inclusive language complicates content even more
The efforts to deliver content that does not exclude people on the grounds of gender, race, class, sexuality, disability, or any other criteria is changing how companies and organizations communicate in some, but not all, countries. What is mandated in one country may not be acceptable in others – and most companies likely won't forego revenue on principle. This means additional content management coding to recognize bias, inferences, gender shifts, ambiguous antecedents, and other challenges in highly inflected languages.
Data-driven platforms make some locale-tweaking less onerous
MT software is starting to transform content as it's being consumed. We also expect that some enterprise ISVs will build responsive machine translation automatically into databases, enterprise resource planning (ERP), and content management that will adapt text to domains and text types at the segment level. Their applications will consider the document context beyond the segment, adjust themselves to user feedback, and incorporate user-supplied resources without a full retraining cycle. This will be the next step in the glacially slow journey to "intelligent" content.
Trend #4:
Trusted words and images
When some news organizations lost their objectivity and social media became a major source of information, traditional checks and balances on data and content veracity disappeared. A growing array of AI-powered language and image models like Open AI's ChatGPT, Meta's abandoned Galactica, Lensa, and DALL-E amplify the problem of what and who you can trust. MT simplifies the task of converting fake news, hate speech, and objectionable content into hundreds of other languages. Thrust into debates about trustworthy information, how should content owners, localization teams, LSPs, and langtech ISVs respond?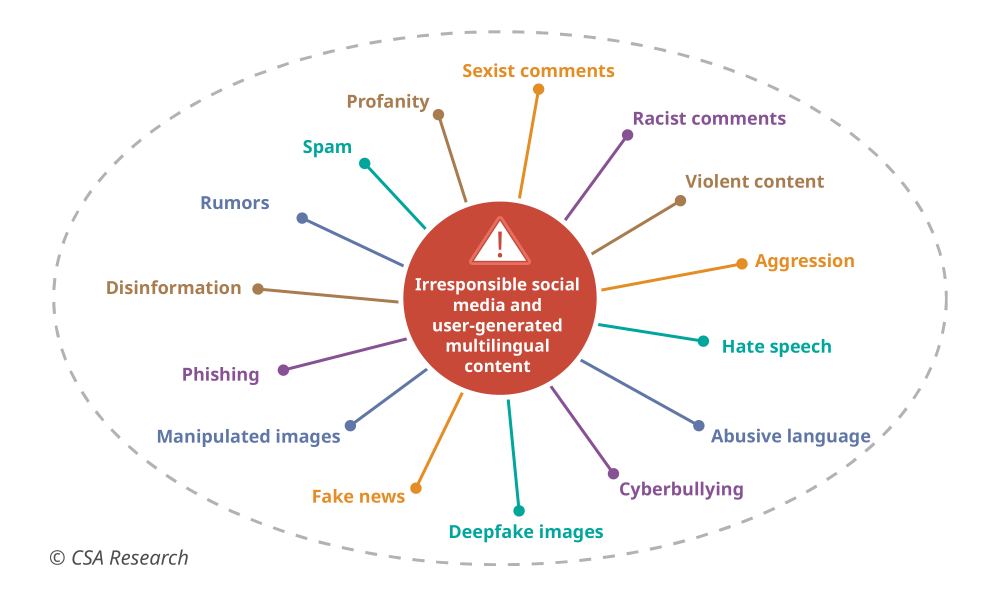 Figure 5: Multilingual sources and translations threaten to be untrustworthy
Accept responsibility for what you publish
The first step is to acknowledge concerns and work to eliminate fake, misleading, or otherwise objectionable content. Acknowledge fallibility and solicit feedback and input. Organizations have tried, but the massive volume of content overwhelms the underfunded human and automated solutions ("Don't Let Your Children Grow Up to Be Content Moderators").
Require "responsible content" in project plans
Organizations must build processes that ensure their content is factual and accurate, correctly and ethically sourced, and objective, wherever it appears and in whatever language. To make that happen, developers of foundational applications – content management, machine translation, and translation management – will have to create and build self-monitoring systems that identify potential problems and provide appropriate guidance to users. Unfortunately, this will be a long-running project that requires more funding and collaboration among internal teams, maybe even industry-wide.
Identify the origin of content and its journey
Businesses and LSPs are now realizing the implications of training process automation and machine translation based on data that hasn't been properly maintained or is of unknown origin. This creates opportunities for service and software offerings. If it can escape its tainted cryptocurrency associations, blockchain could be the solution for establishing provenance.
Restrict MT usage
Content publishers in some regions will respond to government regulations to rein in their automated translation plans. For example, in 2022, the U.S. Government proposed regulations to restrict MT use in healthcare to ensure accuracy and relevance. Corporate ethics boards might curb the use of "rogue" MT to ensure corporate control and use of approved training data.
Fast-forward: CSA Research's global content wish list
As long-time analysts, practitioners, and users of language services and tech, we regularly get briefed on things that catch our fancy but never make it to the center stage. Here are four solutions from our list of pipe dreams that would add value to the sector – what's missing are offerings that we've seen. These are getting closer to release, so we don't want to steal anyone's thunder or show off their IP before they do.
1. Intelligent content
Automated Content Enrichment (ACE) solutions parse source and target text, create and add links to relevant external resources, and can supply additional information such as terms, concepts, dates, or products that travel with the documents as integral metadata. This onboard intelligence enhances the potential for modular content, another item on our wish list – that is, the process of creating content modules that can be assembled as needed, including in translation across channels and global markets.
2. MT within pluricentric languages
Arabic, Chinese, English, French, German, Portuguese, Russian, and Spanish share the distinction of being the official language of multiple countries plus being widely used in many more. What's also common to them is the absence of reliable and trustworthy dialectal MT solutions that let users seamlessly move among and between the various dialects, speech registers, lexicons, and other distinctions.
3. Objective quality measures
LSPs traditionally pitch their service on the tired trio of quality, price, and turnaround time. Of the three, quality is the only one that doesn't have an objective measure despite repeated attempts to make it happen ("Making the (Translation) Grade").
4. Easy terminology management for language professionals
Too many tools still work – and look – like they were developed circa 1995, while ones like TermWeb born in the 21st century tend to be power tools not intended for the typical language professional ("Quality and Terminology Use at LSPs"). Terminology management will be essential to audio and voice, too, and will rely on shared terms with textual content across omnichannel experiences and the metaverse.
For more research related to the language services and technology industry, visit www.csa-research.com.